More than 60 RPA Developers meet at 4th edition of UiPath DEV Meet-Up in Amsterdam!

Rick Teunissen
Partner
Finally, after Covid19 kept us apart for a long time, we got together again…and it was about time! More than 60 RPA Developers from all over the country joined the 4th edition of the DEV meet-up in Amsterdam, hosted by Tacstone Technology and UiPath. Based on the enthusiastic feedback and response, it was a very successful meet-up both in terms of content and community building.
"For RPA Developers, by RPA Developers". That was, as always, the motto for this meeting. No sales pitches, but sharing the latest UiPath product knowledge, best practices and new learnings.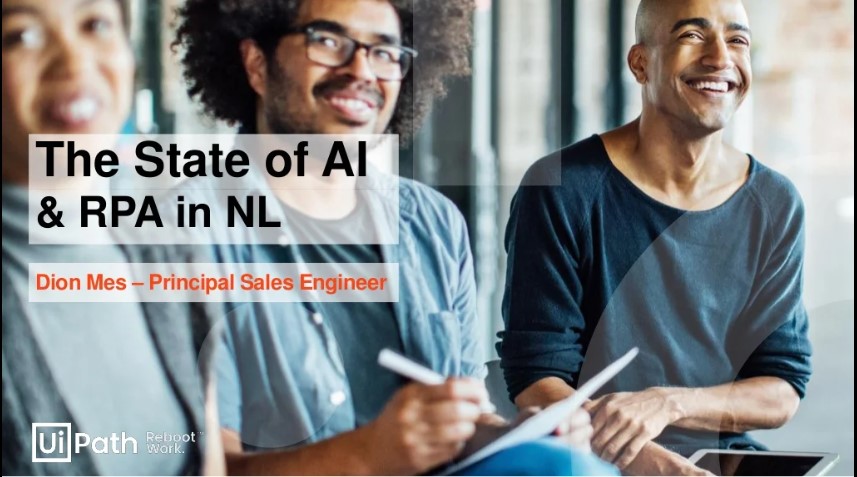 UiPath Amsterdam Community Chapter is the EMEA frontrunner 
Tacstone Technology is proud to be the official host for the Amsterdam Chapter of the UiPath Developer community. We provide a platform to discuss and share development standards, security and reusability insights and 'hot' new products like AI Center and UiPath Insights. The Amsterdam CMorehapter is regarded as the top performing chapter in EMEA with the highest number of attendees. 
"Are you a RPA Developer, with maybe years of experience or just started? Join us through our Community Chapter by signing up and stay informed on the state of the RPA industry in NL and all the upcoming events! 
About UiPath DEV meet-ups
The life of an UiPath Developer is exciting, but can also be quite challenging. You act as 'the bridge' between business process owners and IT departments. You get involved in finding ways to optimize business processes before you automate them. You are working with many different applications and technologies. Engaging with many different stakeholders. And at the same time you try to keep up to date with all of these new UiPath releases, products and best practices. And think about the first automations you've build; would you be building these the same way nowadays? Although your learning curve is sky-high, it's still a challenge to keep yourself up-to-date. You're being spammed with RPA webinars, articles and trainings. Often focused on RPA in general, and in less extent on the technical expertise of RPA Developers.
We believe there's great value in knowledge sharing amongst UiPath Developers. Not reinventing the wheel on your own island, but coming together to share tips & tricks that accelerate your learning curve. The UiPath DEV meet-ups are focused on knowledge sharing amongst developers. From Coding Standards to Multi-factor Authentication to new Studio Activities to the Integration of AI. Everything that helps you in building high-quality automations.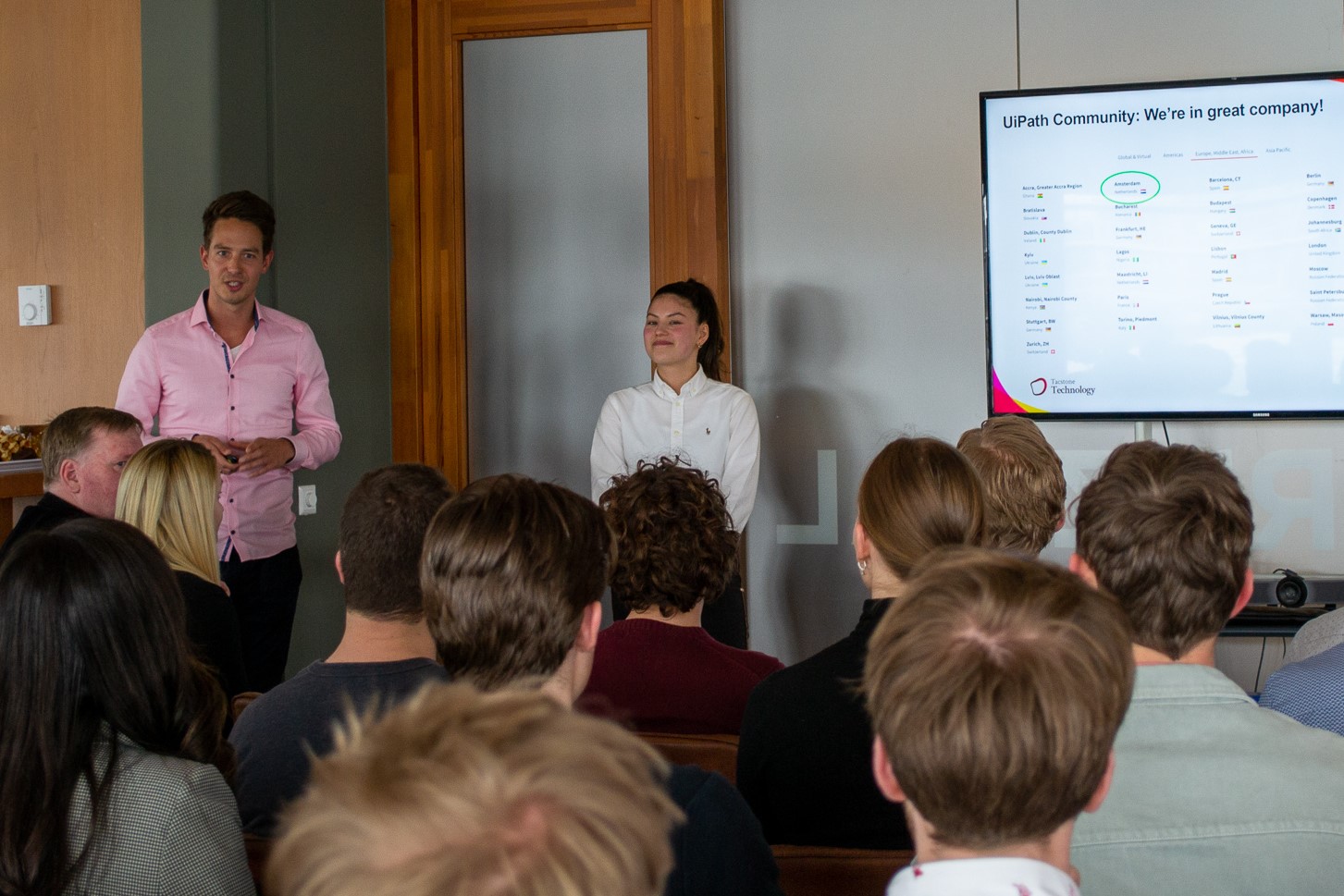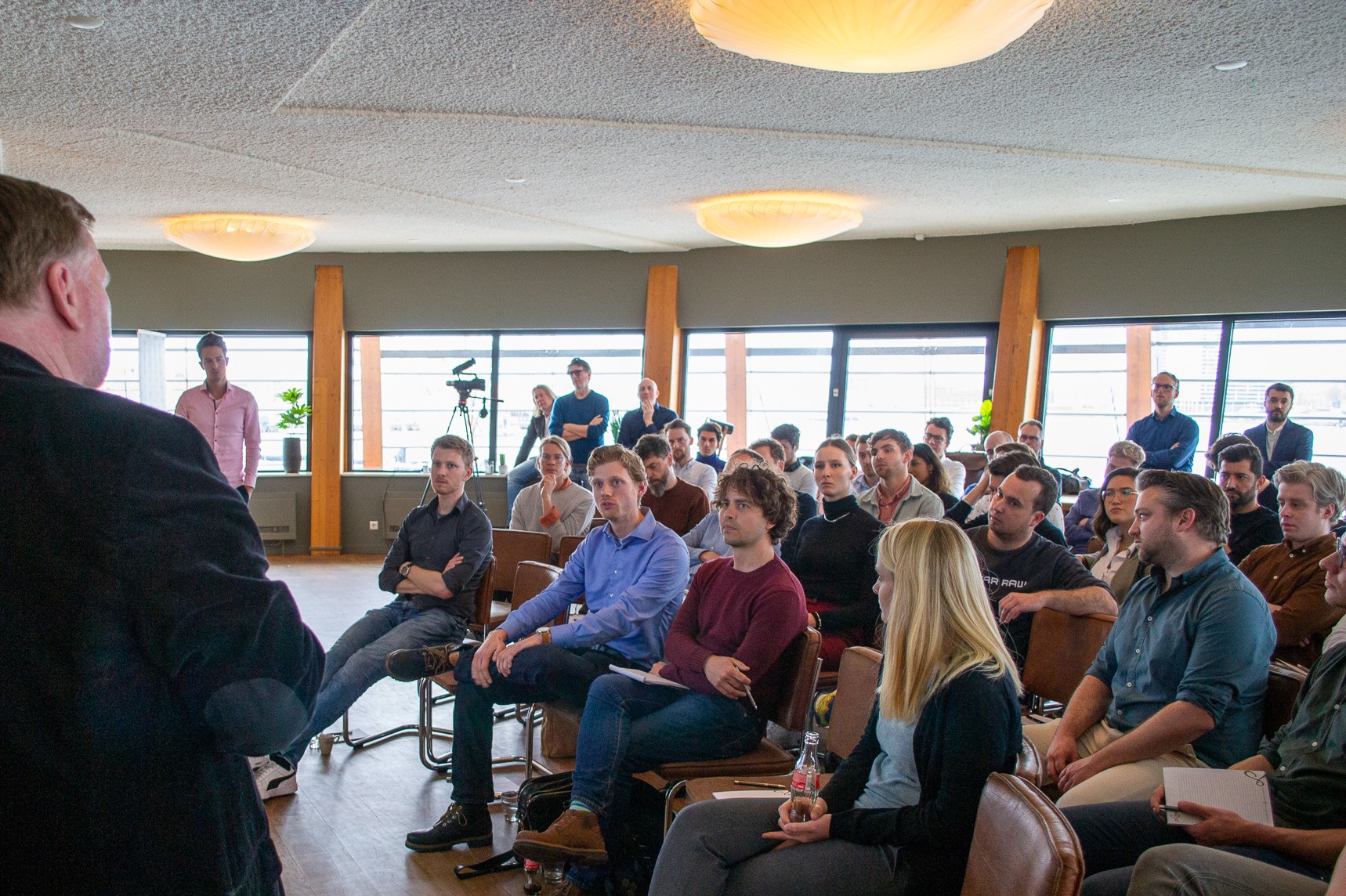 The State of the RPA Developer #Amsterdam Chapter
Inspired by UiPath's State of the RPA Developer, we invited our guests to fill out a pre-order survey to gather insights about the current state of the RPA Developer in NL. The results showed that RPA is still a desirable field both for recent graduates as well as experiences professionals. Not only is there diversity in work experience but also in education, showing once again that RPA is suitable for all kinds of educational backgrounds. While we were joined by senior RPA developers, the majority stated that they have RPA experience between 2 to 5 years. Nonetheless, all attendees of the event acknowledged that they have required valuable knowledge and insights at the event.
Content UiPath Dev Meet-Up 7th April 2022
Keynote #1: Dion Mes (UiPath) "The State of AI & RPA in NL"
To keep up to date with one of UiPath's latest releases, products and best practices, Dion, Senior Engineer at UiPath, showed us the State of AI in the Netherlands. This hot topic gave the RPA Developers a better perspective into the technical applications of the AI Center.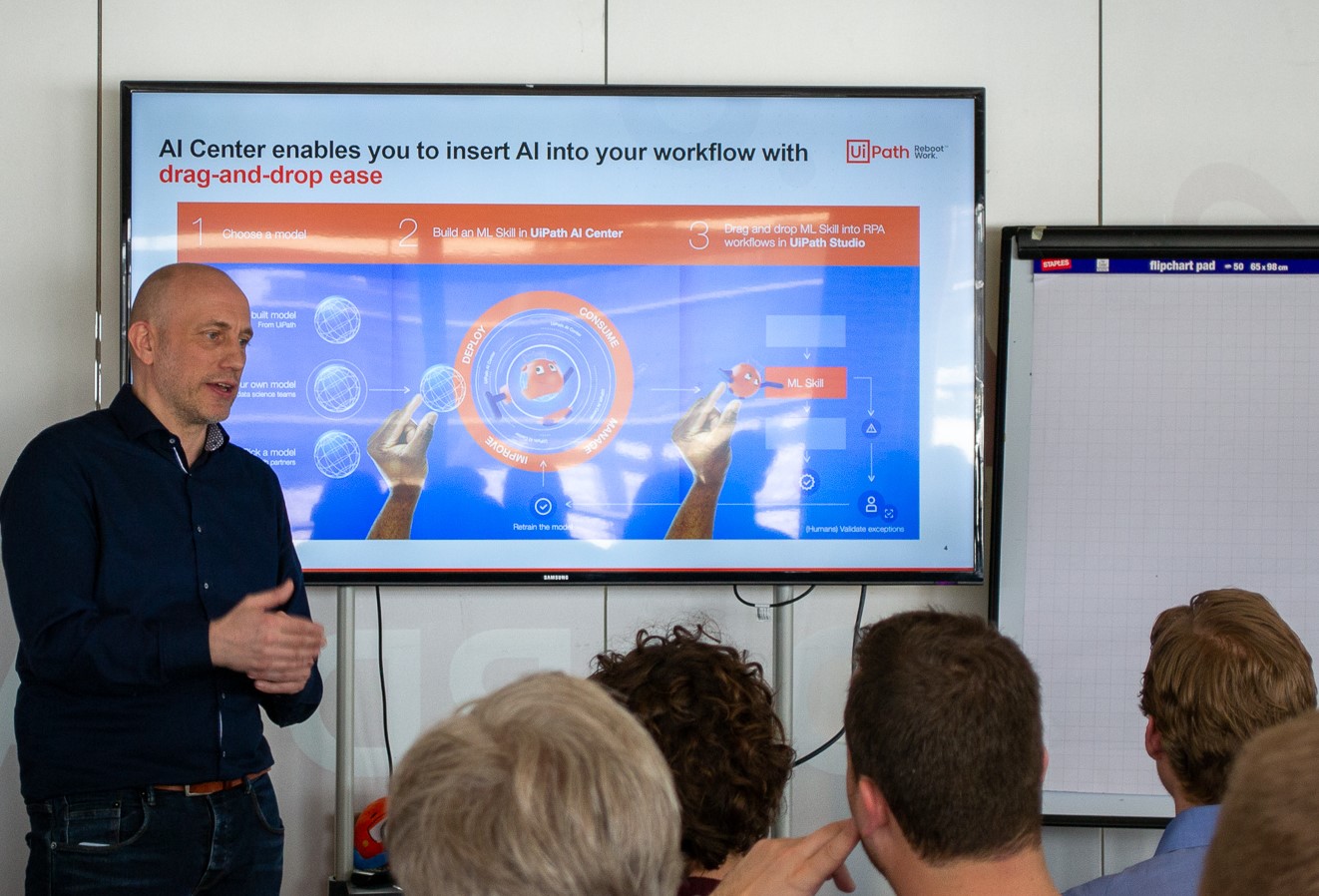 Key-note #2: Yannic Suurmeijer (ASML) "De RPA Journey van ASML from Developer perspective"
Currently RPA is not a stand-alone solution anymore, as it used to be in the origins of UiPath implementations. The capabilities of Uipath have been intertwined with several other solutions for delivering sound process automation. Yannic, Development Lead for RPA at ASML, has highlighted some concrete examples on technical solutions that ASML adopted in their RPA landscape over the years.
Key-note: Dion Morskieft & John Posthuma (Smallsteps/Partou) – Dell Boomi & RPA
Hyperautomation brings together several components of process automation, integrating tools and technologies to amplify the ability to automate work. At Partou they apply this by invoking the integration platform Dell Boomi to allocate processes to their associated robot in Orchestrator. Dion, Senior RPA Developer, and John, expert on Dell Boomi, from Partou gave their insights on this with their Hyperautomation Demo.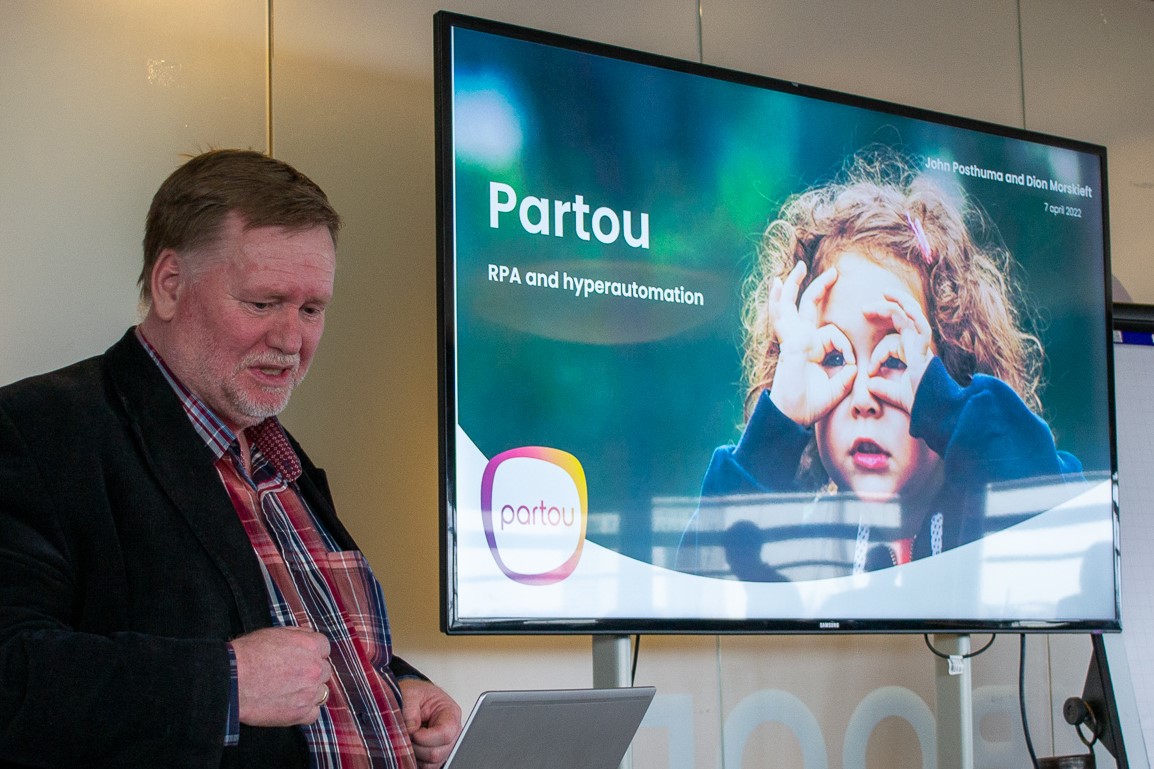 4 deep-dive sessions
for interactive technical knowledge sharing
Finally, all attendees participated in one or more of the 4 deep-dive sessions for interactive knowledge sharing. During these sessions the attendees where welcome to give their insights and perspectives on these topics and valuable discussions took place on UiPath Attended Automation, RPA & Multi-Factor Authentication, Reusability & Libraries and UiPath Document Understanding & Action Center.